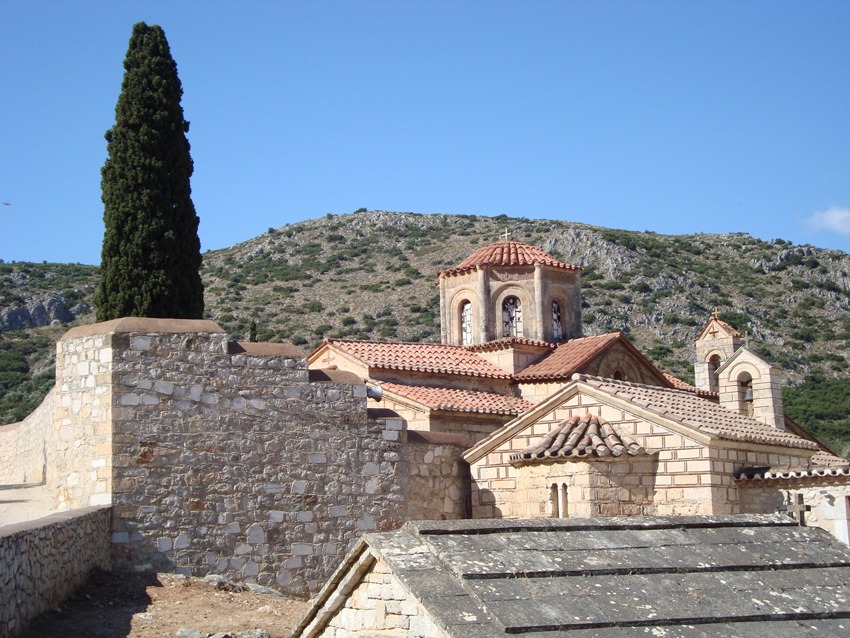 Agia Moni Monastery
Wonderfully situated on a hillside about three km from Nafplio, near the village of Aria, rests the nunnery Agia Moni. Built close to a pond of natural spring water, and with lush plants and trees in the courtyard, this makes a wonderful excursion, whether you have a car or take the bus to Aria and walk from there.
Bishop Leo of Argos and Nafplio donated money for the construction of the monastery, built in approximately 1150, which today consists of a beautiful church (pictured above), small chapels and housing and living quarters for the nuns, who still live here.
The church is dedicated to Zoodochos Pigi, The spring or source of life. This spring is believed to be the mythological Kanathos, where the goddess Hera annually renewed her virginity.